The C# Player's Guide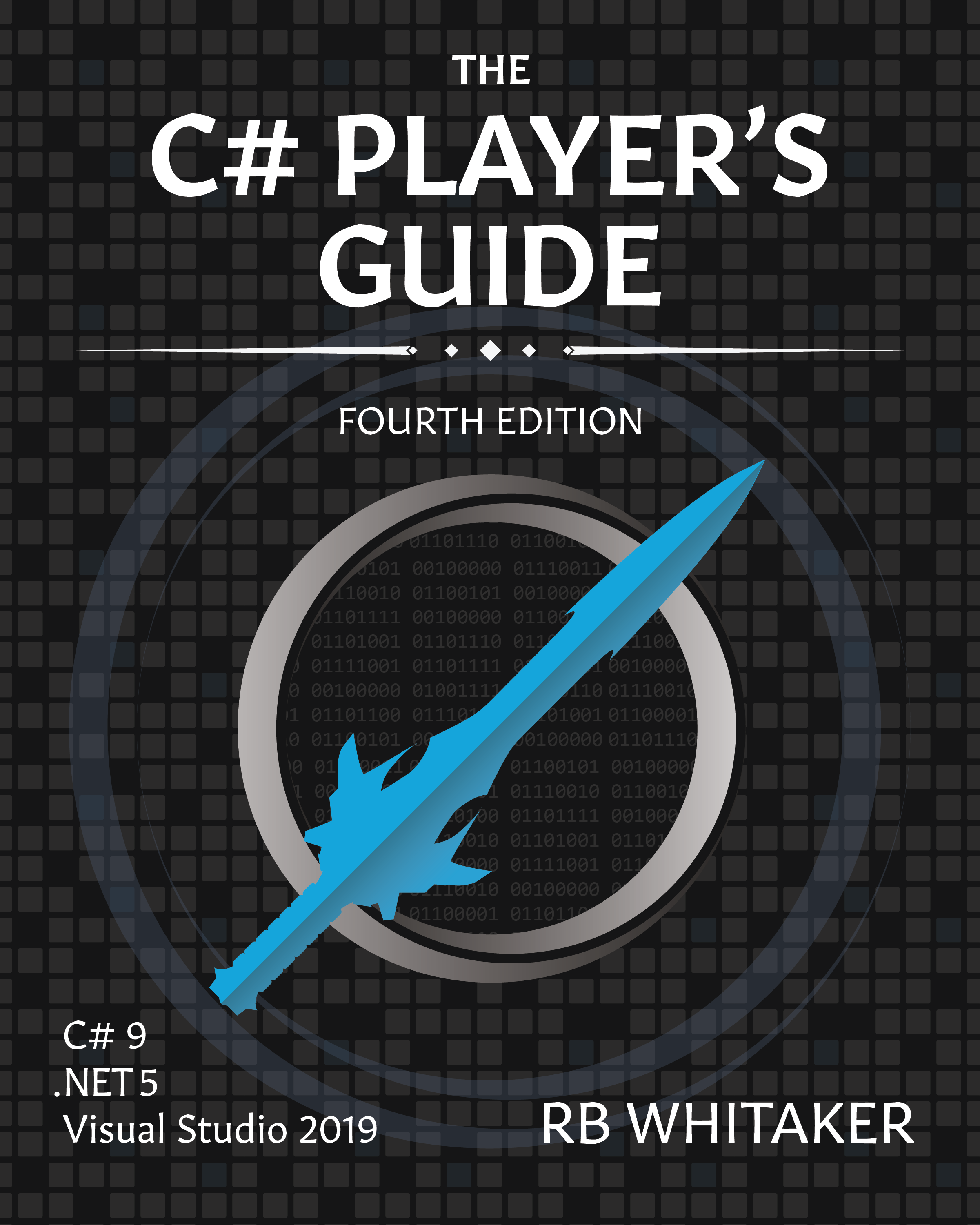 The C# Player's Guide is like discovering the dungeon map in an enemy filled cavern in a video game. This book will guide you through the intriguing world of C# programming, from your first adventure to the final boss!
Third Edition
See what's new in the third edition.
| Buy on Amazon! | Get the Digital Copy! | Download a Sample! |
| --- | --- | --- |
| Buy the book from Amazon today! | If you'd prefer a digital PDF copy, you can buy it through Gumroad today! | Still not convinced? Download a free sample from the book below. |
| Buy from Amazon! | Buy PDF Copy! | Download Sample |
Second Edition
2nd Edition Physical Copy: Amazon
2nd Edition Digital Copy: Gumroad
First Edition
1st Edition Physical Copy: Amazon
1st Edition Digital Copy: Gumroad